GB START : October 15, 2023
GB END : October 30, 2023
ETA : Q1 2024
---
15% discount on the keycaps when purchased with a Zoom98 keyboard, enter the coupon code : zoom98xkeycaps upon checkout to avail the discount.
KEYCAPS LINK : https://zionstudios.ph/product/zoom98-keycaps/
---
PLEASE TAKE NOTE THAT THE COUPON IS ONLY VALID WHEN PURCHASED WITH A ZOOM98
THE NEXT LEVEL OF CUSTOMIZATION IN 98% LAYOUT
Customize your typing experience with hot-swappable switches, interchangeable external weight, and many keycap theme options.
(NOTE: Barebones kit only (includes stabilizers). Switches and keycaps are purchased separately.)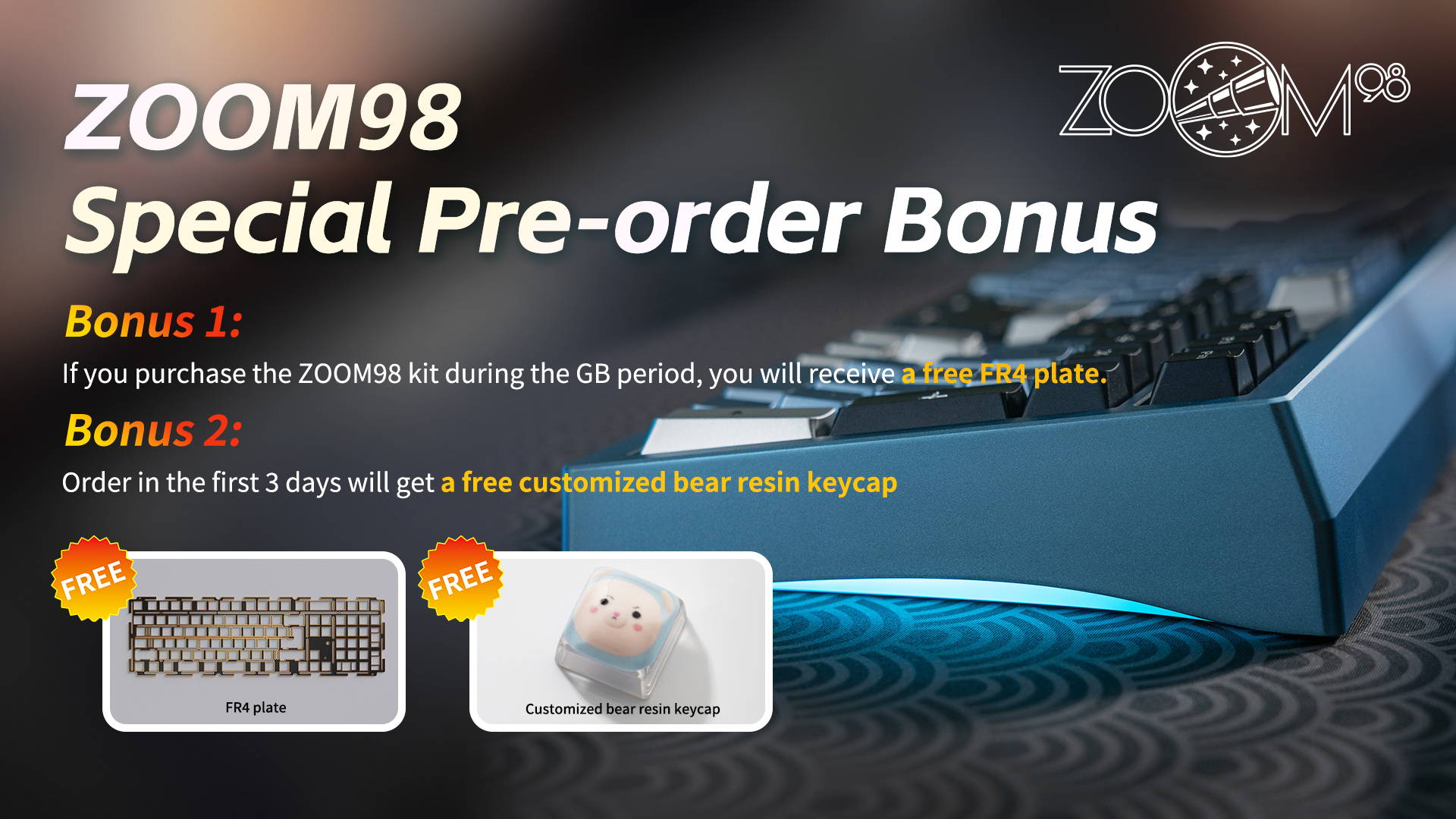 Note: The complimentary gifts may vary from what is shown please note that they are not covered by the aftersales service.
Case Finish: 5 Anodized +1 Electrophoresis(E-White)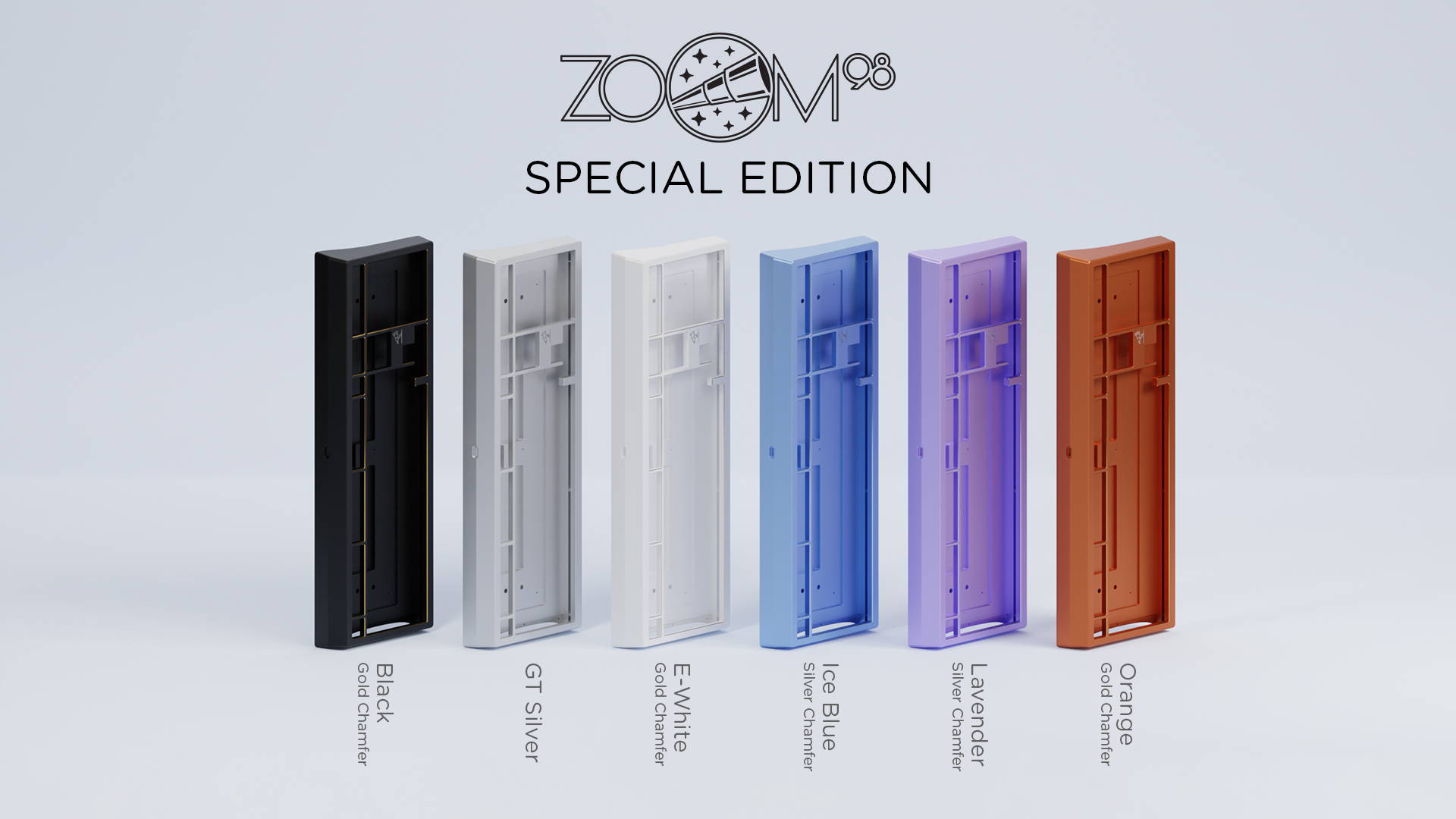 14 ESSENTIAL EDITION COLORS
Case Finish: Electrostatic coated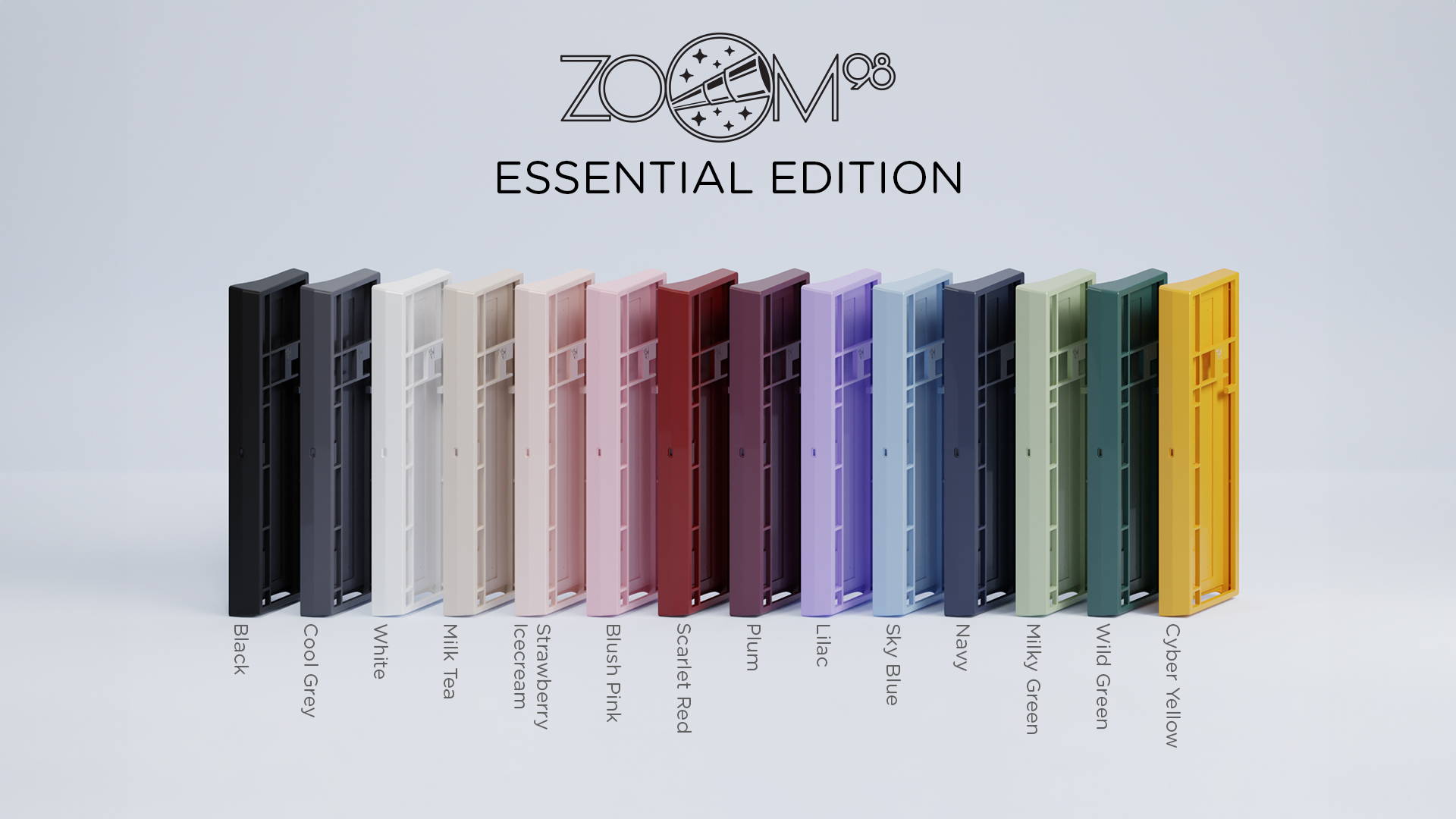 OPTIONAL EXTERNAL WEIGHTS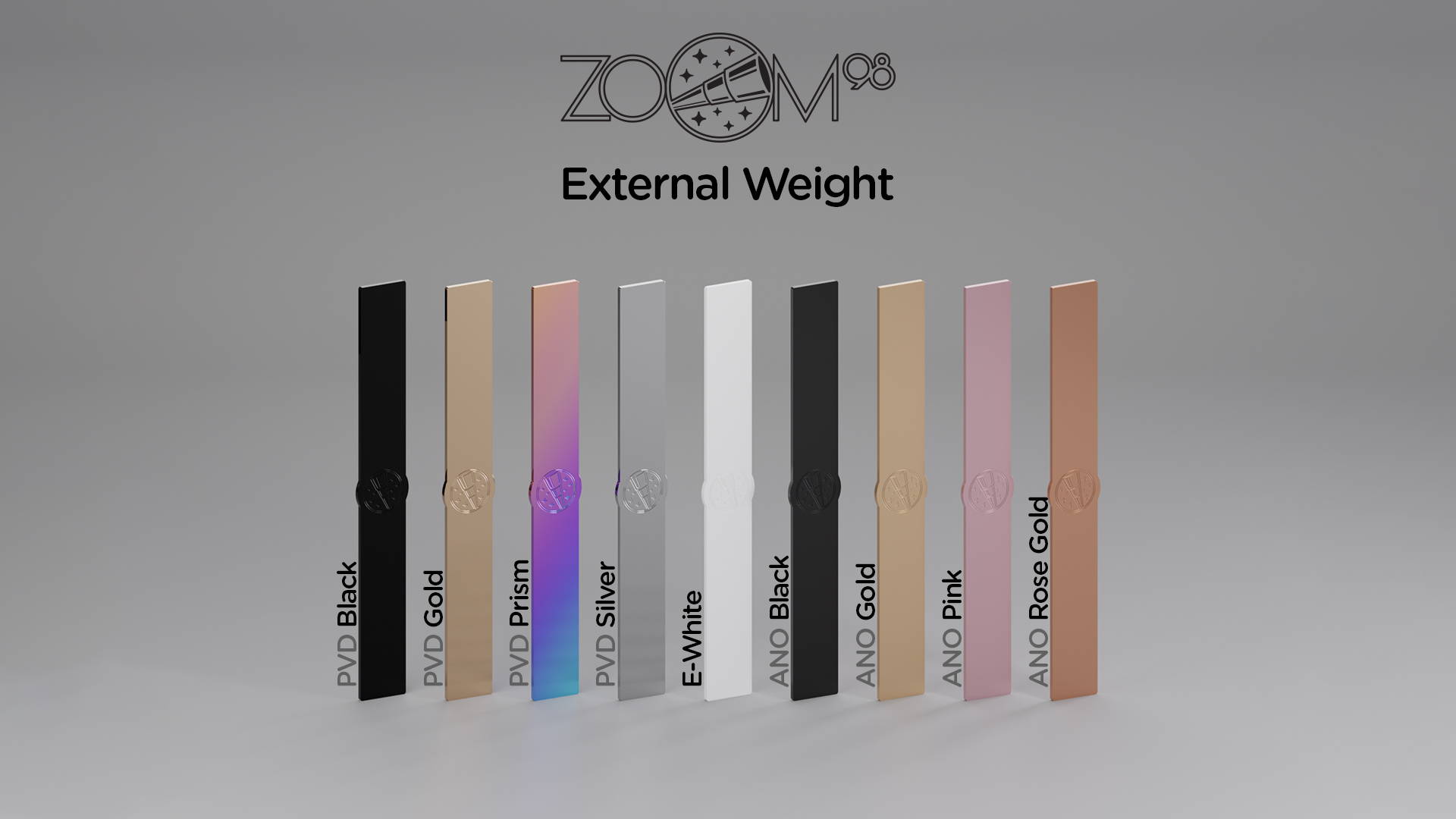 NOTE:
1. The Tri-mode version defaults with the screen module, so the 2-keys module, badge module, and knob module need to be purchased separately;
2. The wired version defaults with the 2-keys module, so the badge module and knob module need to be purchased separately (The screen module is not supported).
3. All module bases are not compatible with ZOOM75.
4. Each kit has a default module (Tri-mode: LCD screen or Wired: Two-keys). In addition, please add the corresponding module base to your shopping cart if you need to purchase other accessories for customization.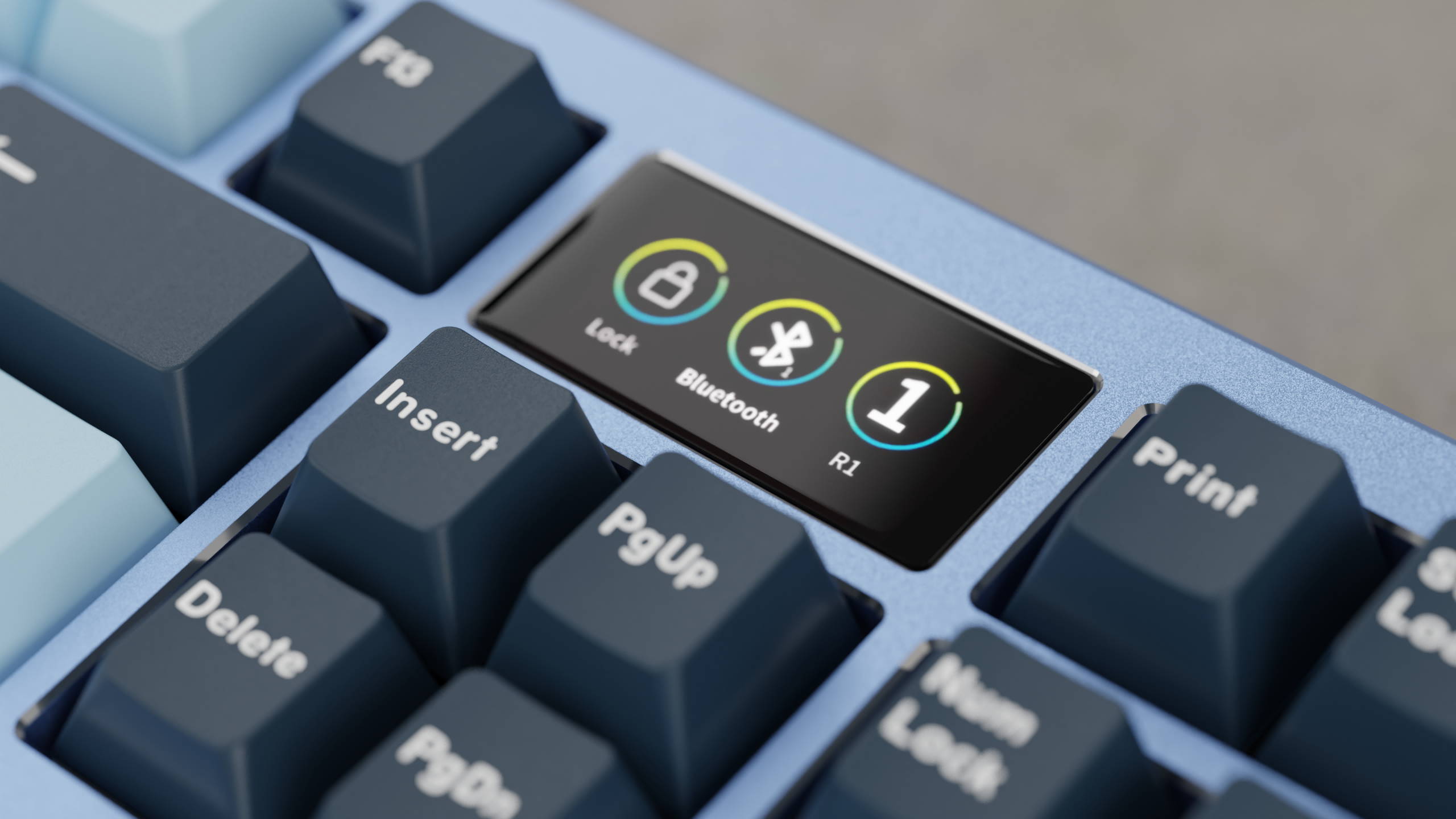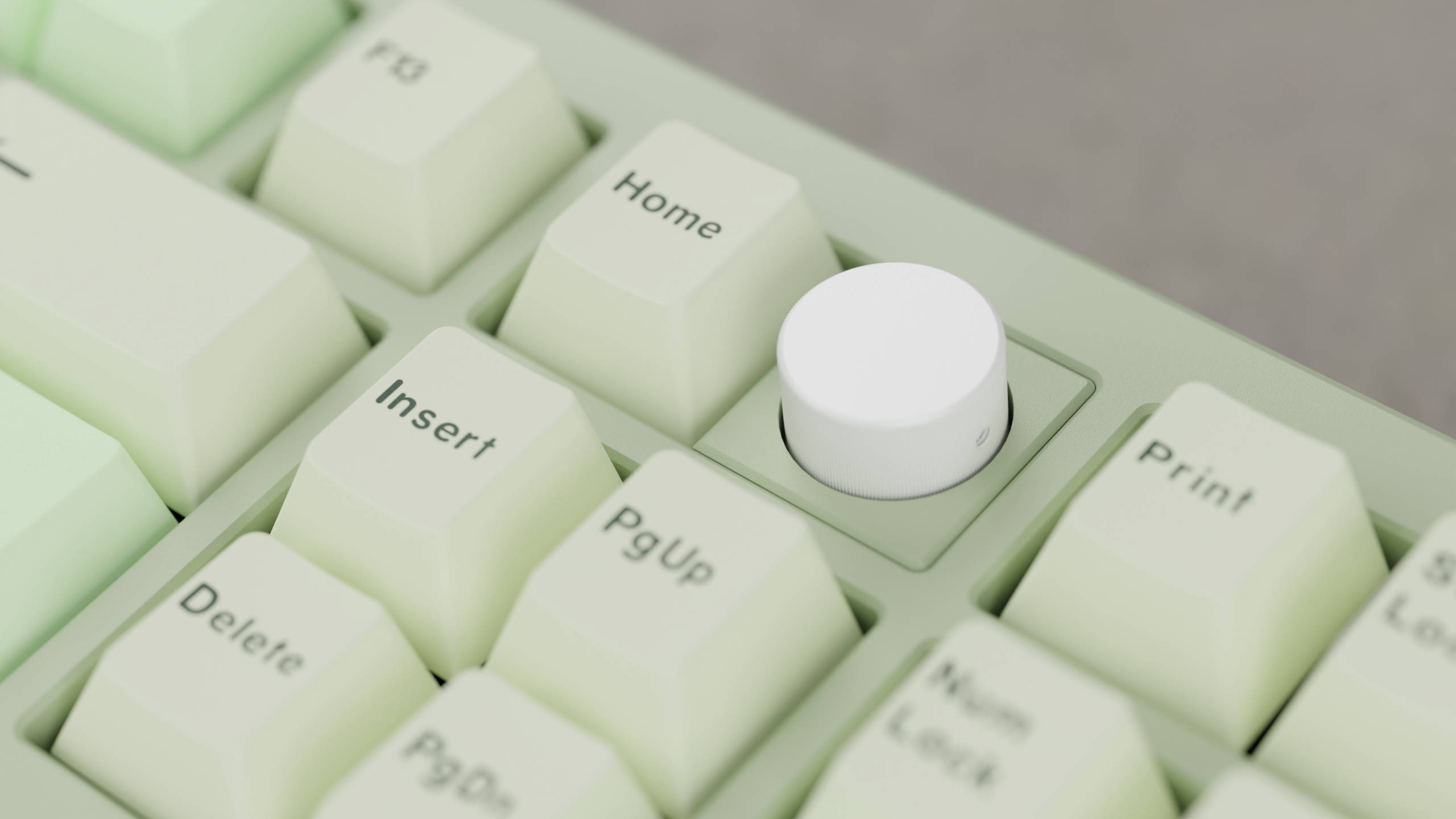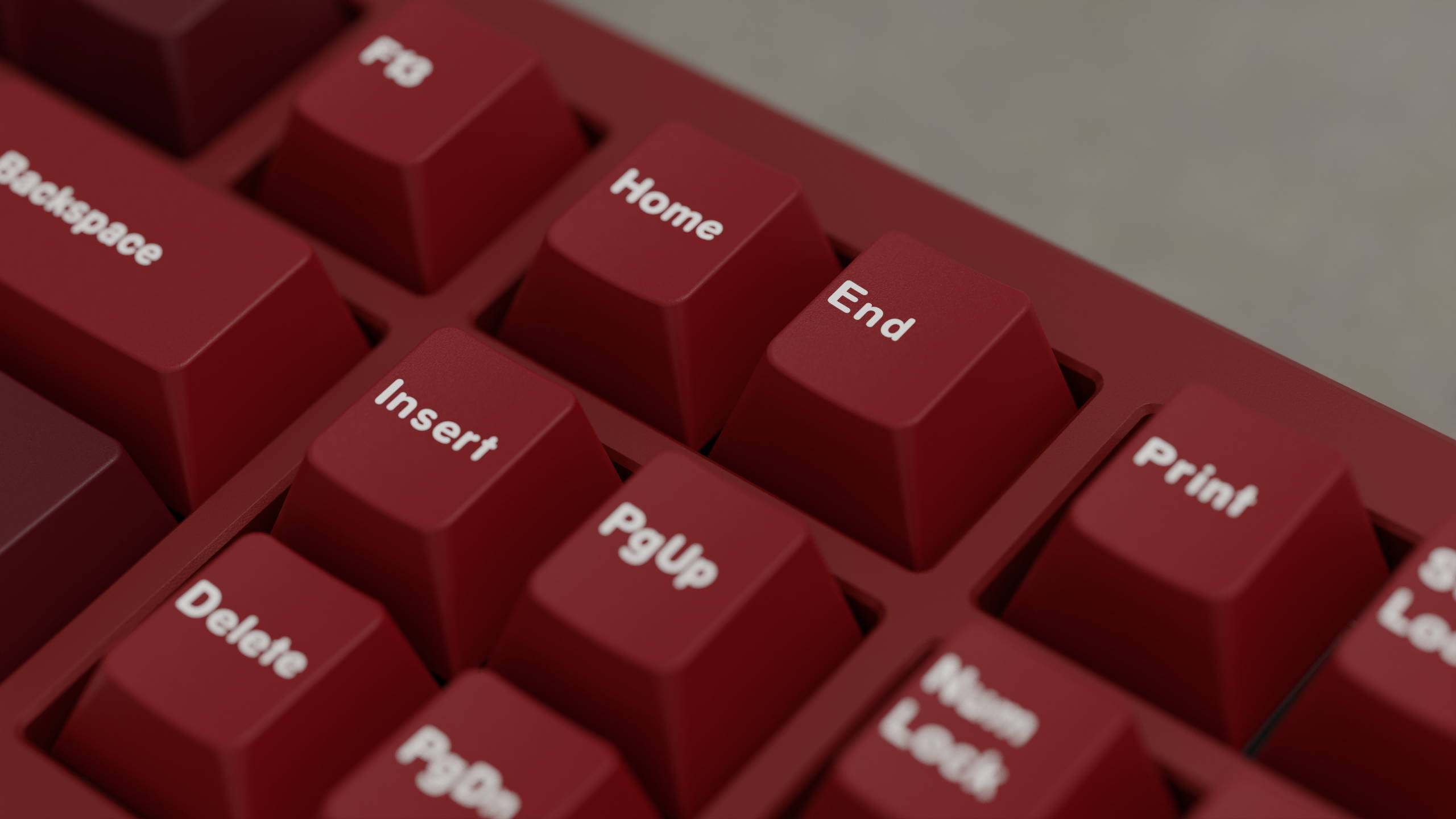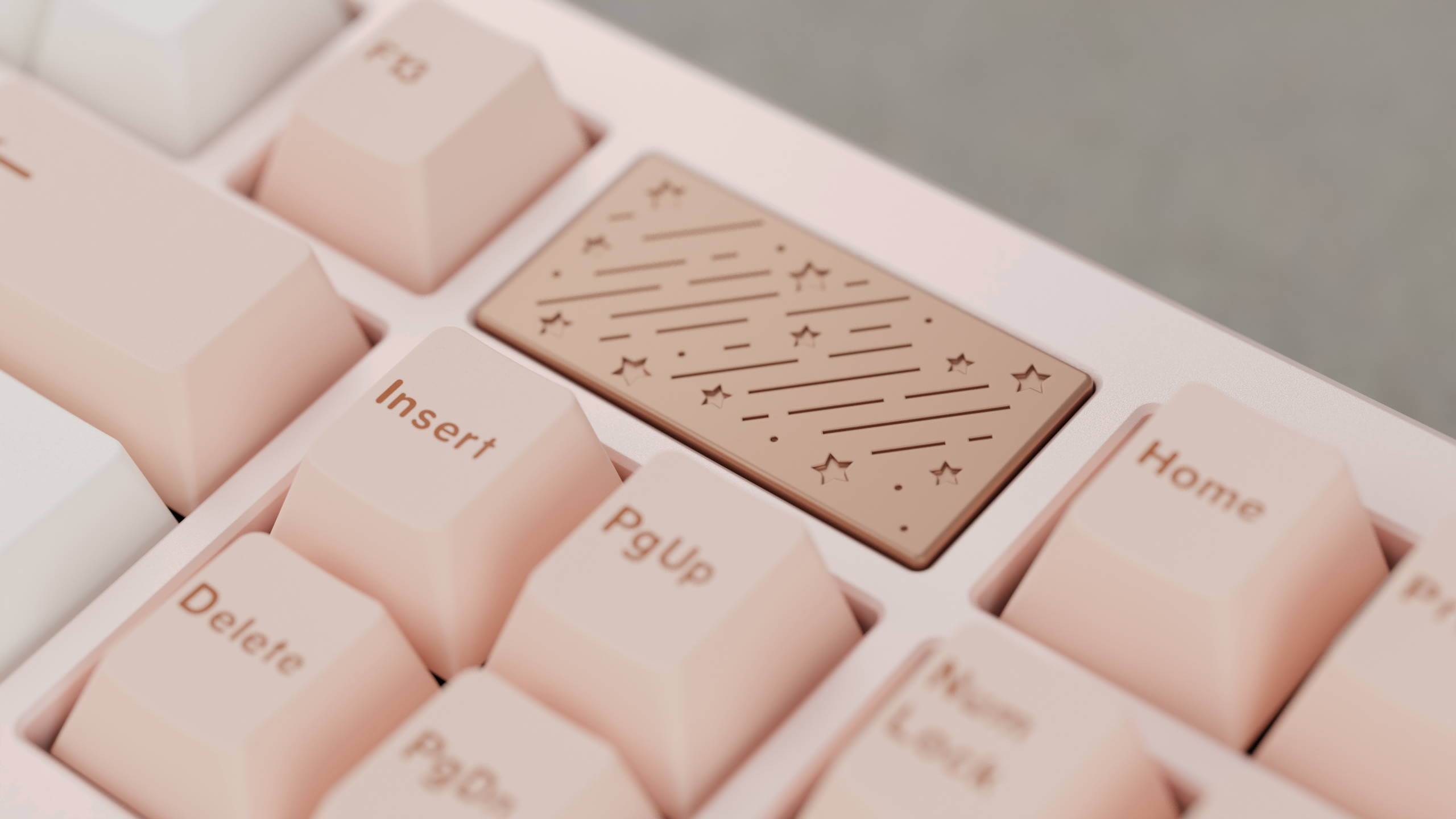 The lens is compatible with the ZOOM75 series, but the screen PCB is not compatible.