Please refer to this link for full GB Details :
GB START : April 11, 2023
GB END : April 26, 2023
ETA : Q3 2023
DISCLAIMERS :
Please note that this is a group buy. Estimates are our best guesses, they're not guaranteed. Delays and setbacks may occur. DO NOT PURCHASE if you do not agree with the terms and conditions.

There will be no refunds or cancellations after the group buy ends.
Case Color and Backplate Matching
ZOOM75 CONFIGURATION DETAILS
15 ZOOM75 ESSENTIAL EDITION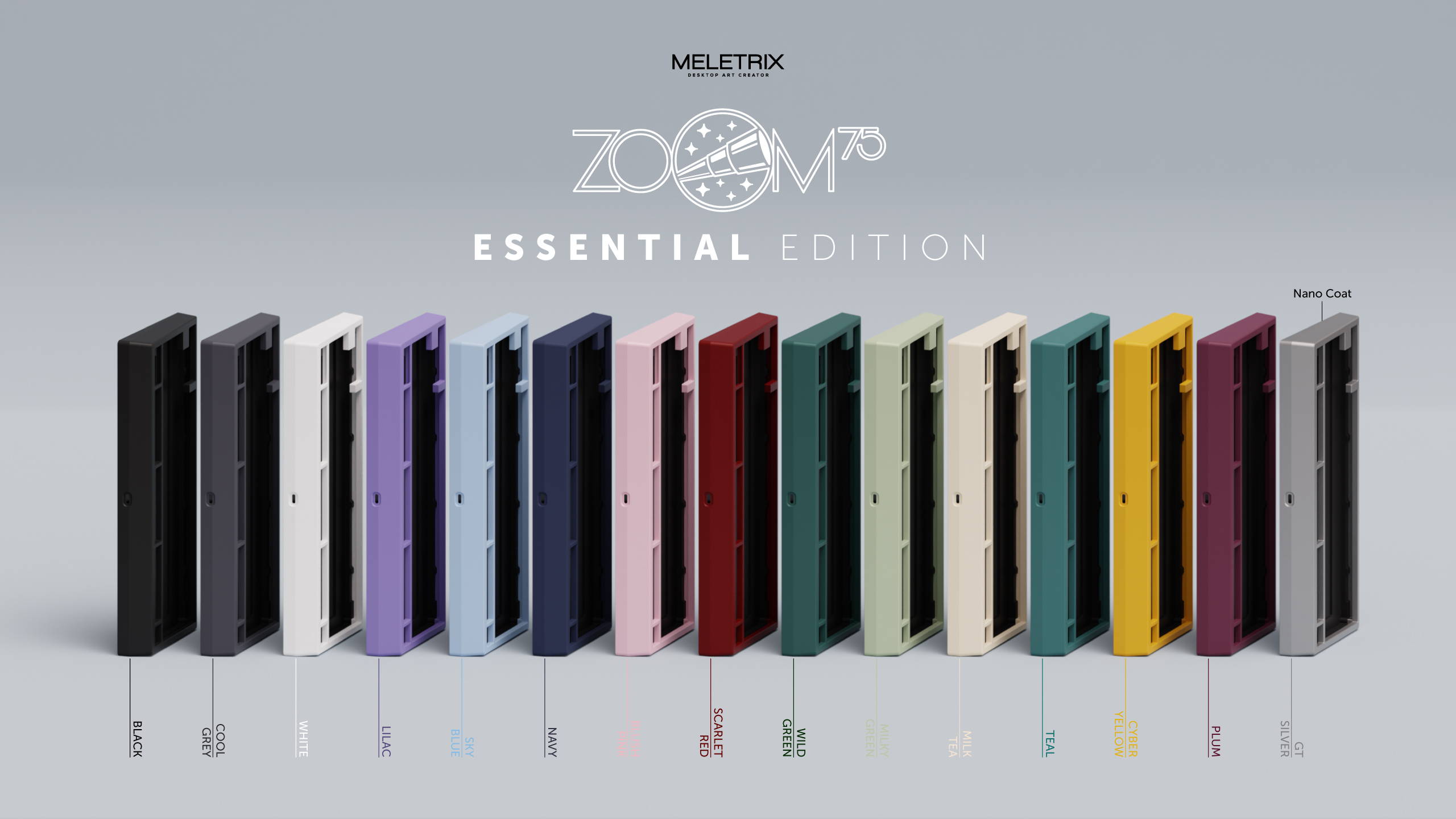 4 SPECIAL EDITIONS (WITH ENGRAVING)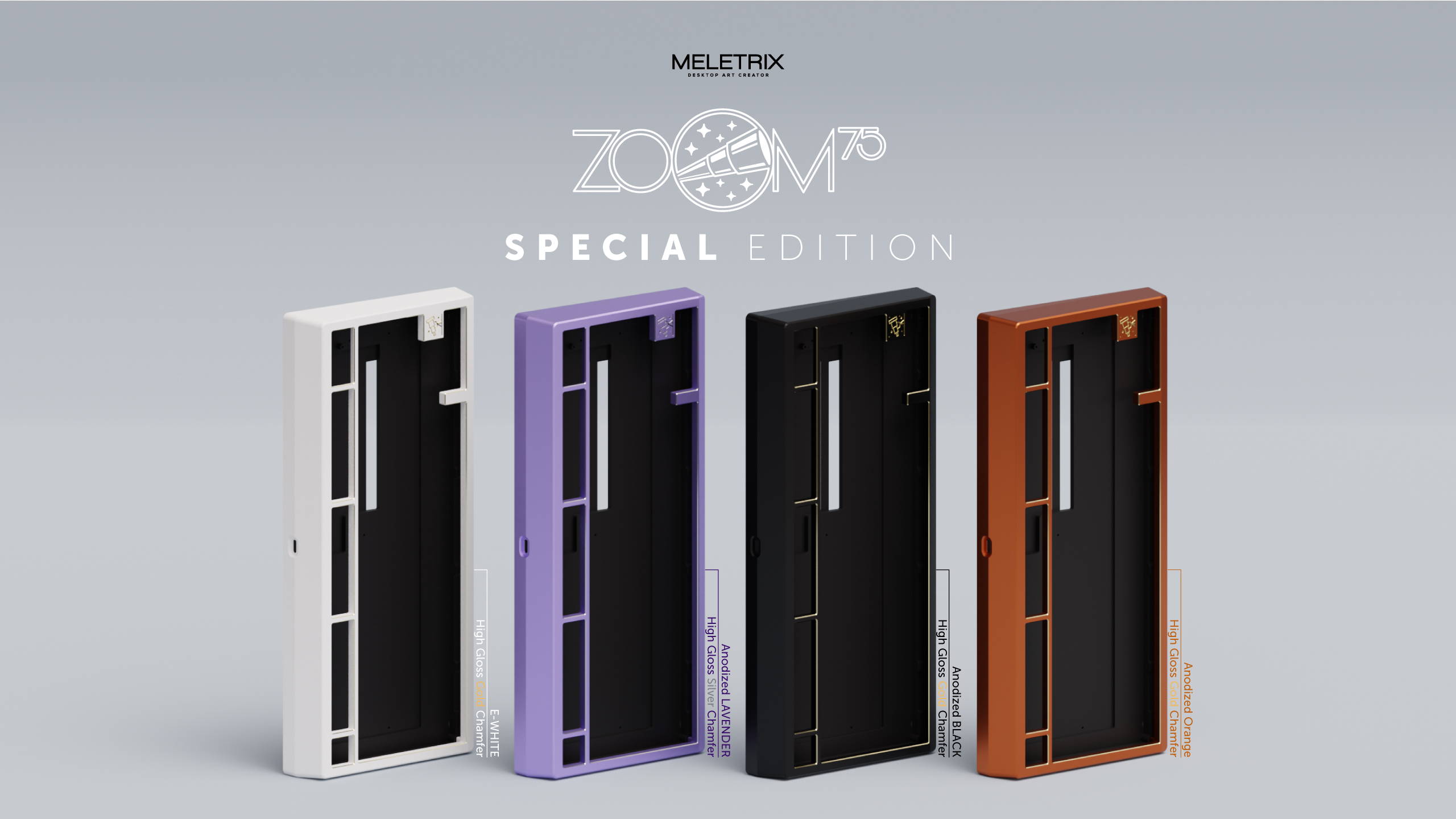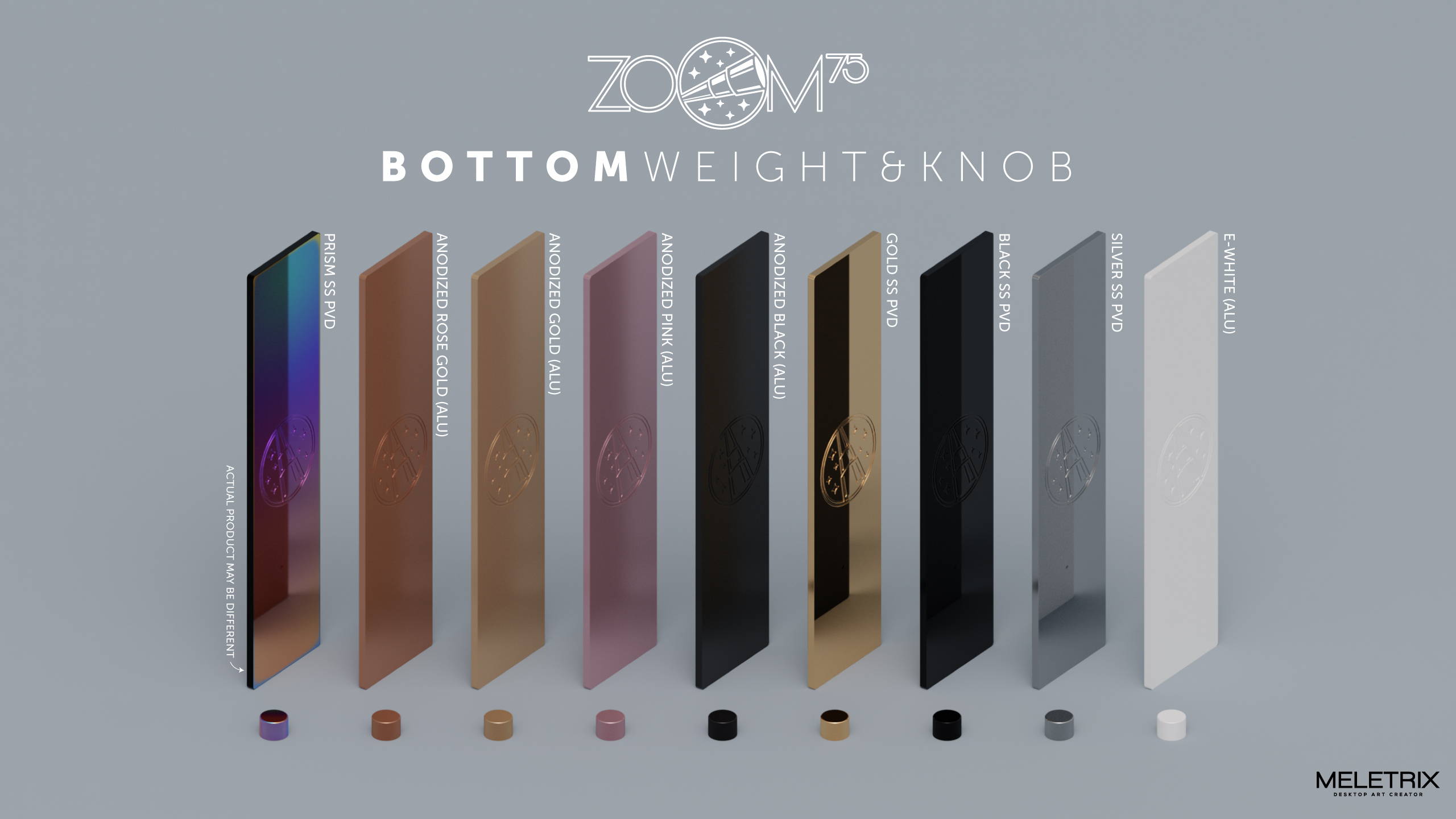 MATCHING BACKPLATE TO CASE